St. Bonaventure
1625 W. Diversey Parkway, Chicago, IL 60614
We look forward to your visit with us. We are on the lower level of St. Bonaventure. Our theater space is reachable only via stairs.
ON A BUS
We are accessible via the #9 Ashland bus and the #76 Diversey bus.
ON A TRAIN
We are about three-quarters of a mile west of the Diversey Brown Line stop.
Parking Options
There is free parking in the lot on the east side of the church and in the lot behind the rectory building just west of the church off Marshfield. There usually is plenty of street parking on Diversey and Ashland.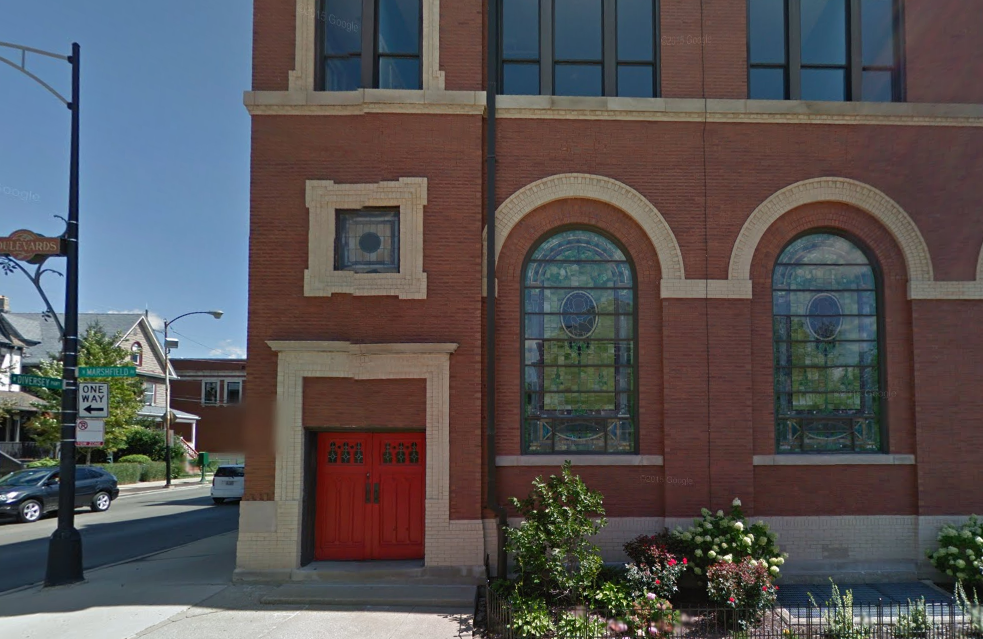 WHEELCHAIR ACCESS
Wheelchair bookings can be made for performances at Saint Sebastian Players Theatre.  Patrons can either transfer from their wheelchair to a seat, or space will be cleared so that the patron may stay in their chair.