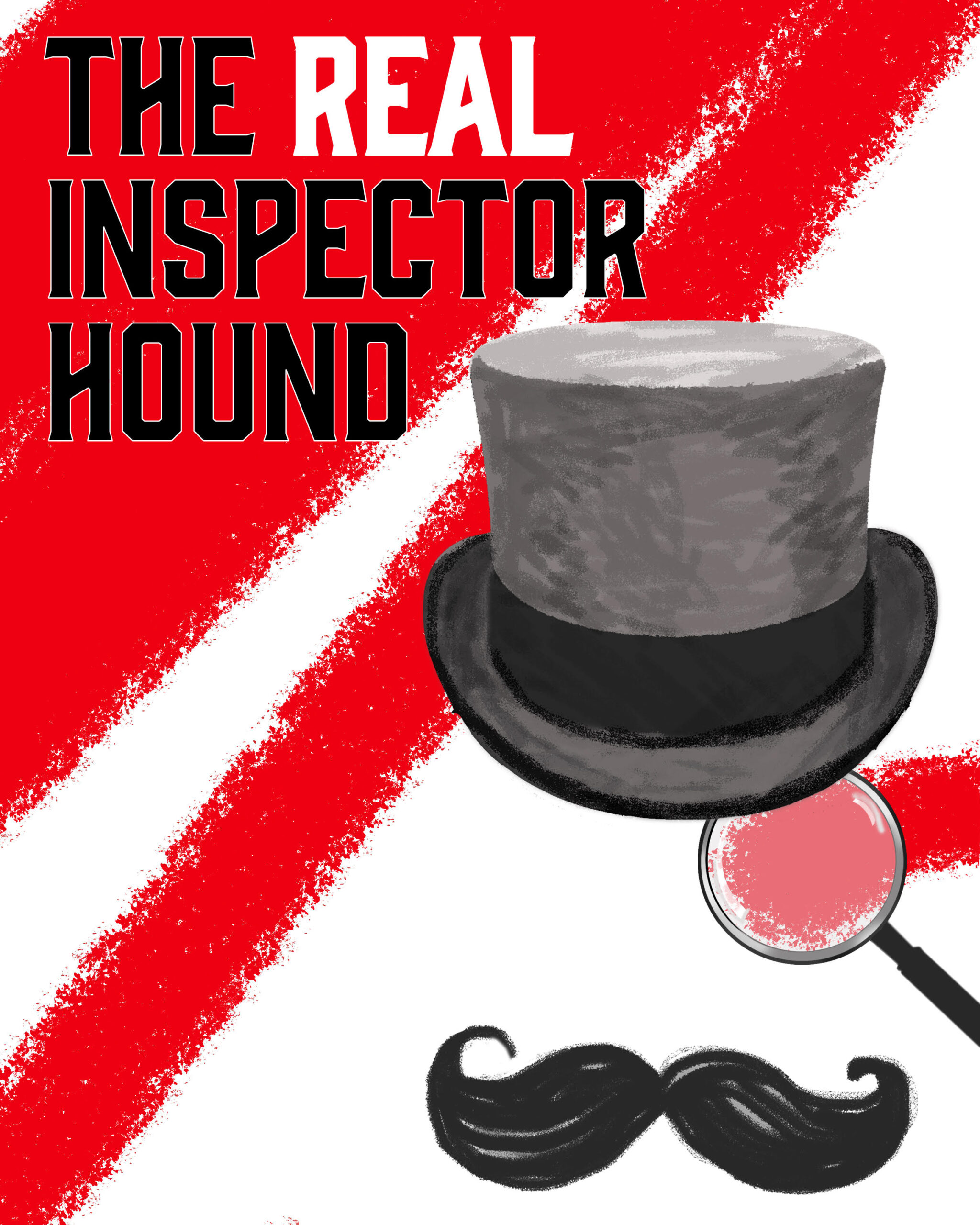 The Real Inspector Hound
By:  Tom Stoppard
This play follows two theatre critics, named Moon and Birdboot, who are watching the ludicrous setup of a country house murder mystery, in the style of a whodunit. As the drama proceeds, they become involved in the action, causing a series of events that parallel the play they are watching.
January 14 – February 6, 2022
Performances are Friday and Saturday at 7:30 p.m. and Sunday at 2:00 p.m.
ACTORS
Moon – Valerie Gerlock
Birdboot – Gabrielle Arietta Cross*
Mrs. Drudge – Shelley DeHosse
Simon – Croix Dakota Perkins
Felicity – Claire Rutkowski*
Cynthia – Sarah Seidler
Magnus – Eric S. Prahl*
Inspector Hound – Adam E. Hoak*
PRODUCTION
Producers – Jim Masini* and Jill Chukerman Test*
Director – Rob Gretta
Set Design – Emil Zbella*
Costume Design – Robert-Eric West*
Properties Manager – Sean Michael Barrett*
Stage Managers – John Austin* and Brendan Siddall
*Saint Sebastian Players Company Member