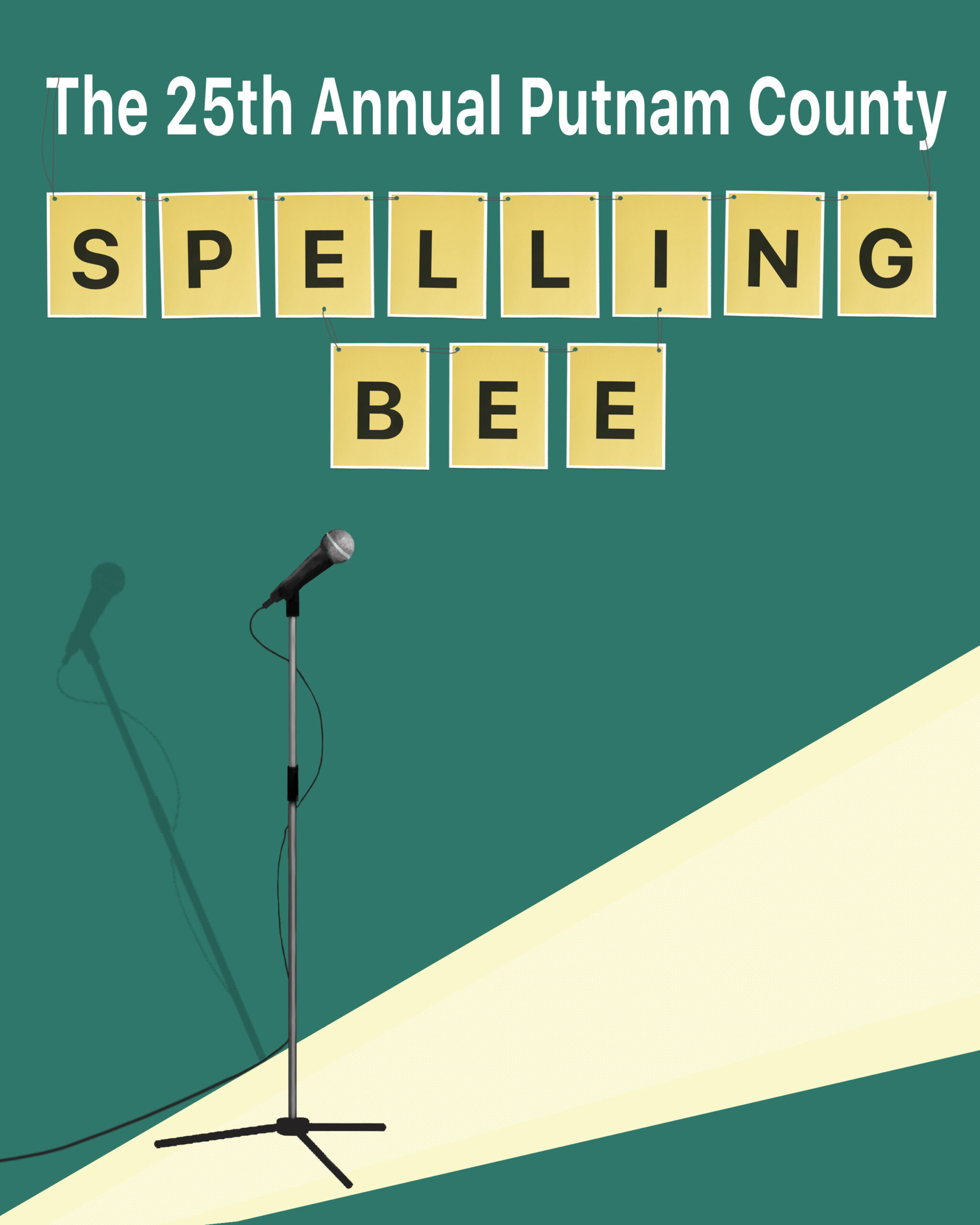 The 25th Annual Putnam County Spelling Bee
by Rachel Sheinkin
Score by William Finn
An eclectic group of mid-pubescents—joined by willing audience members—vie for the spelling championship of a lifetime. While candidly disclosing hilarious and touching stories from their home lives, the tweens spell their way through a series of (potentially made-up) words, hoping never to hear the soul-crushing, pout-inducing, life un-affirming "ding" of the bell that signals a spelling mistake.
March 11–April 3, 2022
Performances are Friday and Saturday at 7:30 p.m. and Sunday at 2:00 p.m.
The performance runs approximately 95 minutes with no intermission.
Role
Actor
Rona Lisa Peretti
Charlito "Chip" Tolentino
Logainne "Schwarzy" Schwartzand Grubenierre
Leaf Coneybear
William Morris Barfée
Marcy Park
Olive Ostrovsky
Vice Principal Douglas Panch
"Monique" Mahoney
Kay Rower
Peter Kattner III
Drew MacCallum
Sam Peterson
Adam Hoak*
Alice Woo
Lili Galluzzo
Sean Michael Barrett*
Kaela West
Role
Name
Co-Producer/Director/Choreographer
Co-Producer
Technical Director
Set Designer/Decorator
Lighting Designer
Sound Designer
Stage Manager
Assistant Stage Manager
Properties Manager
Construction Manager
Rehearsal Accompanist
Public Relations Manager
Social Media Manager
Audience Participation Coordinator
Robert-Eric West*
John Austin*
John Oster*
Emil Zbella*
Samuel Stephen
Sean Smyth
Brendan Siddall
Claire Stevens
Rob Gretta*
Jim Masini*
Andrew Milliken
Jill Chukerman Test*
Beth Bruins*
Melinda "MJ" Deamon*
*Saint Sebastian Players Company Member