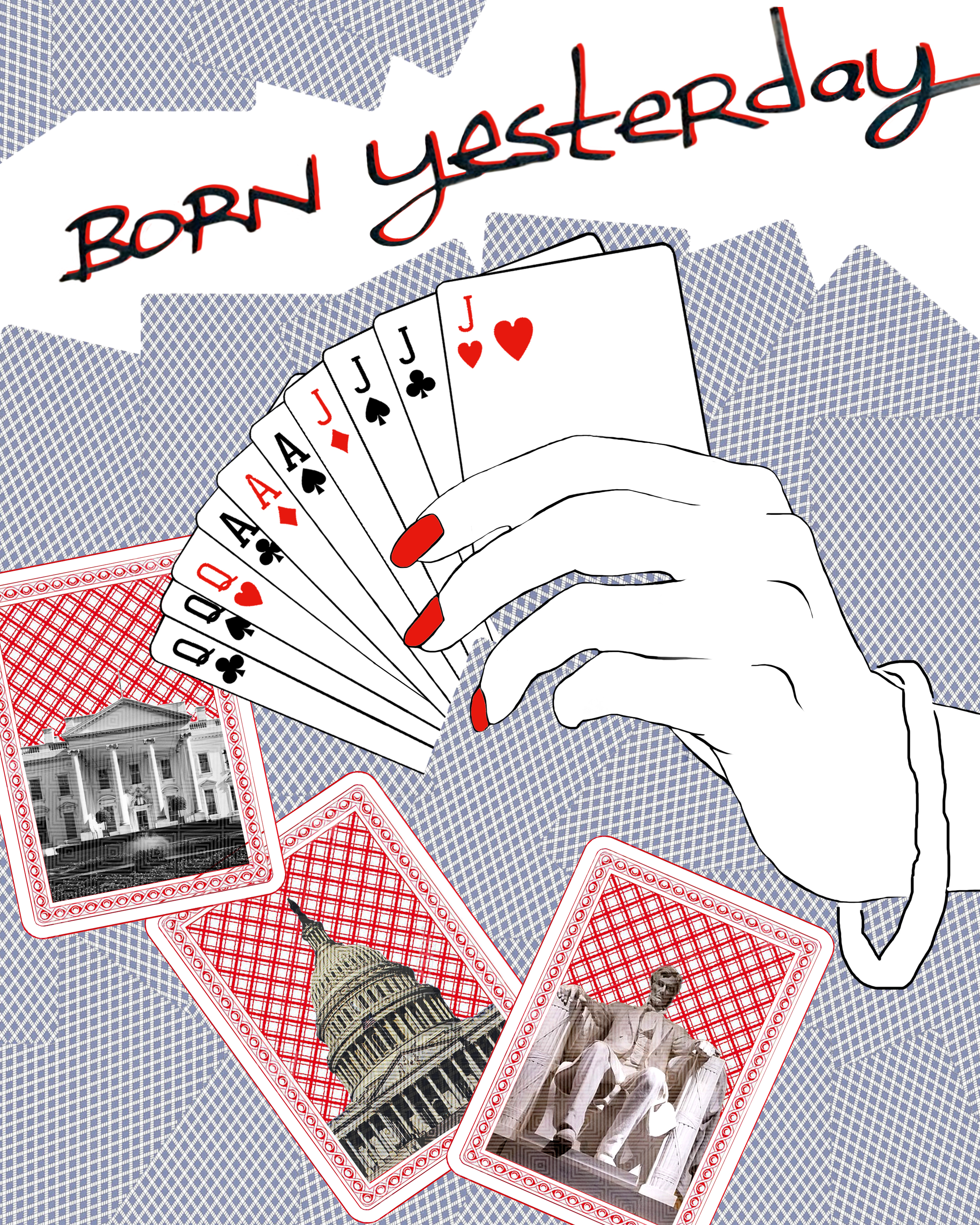 Born Yesterday
By: Garson Kanin
An American comedy-drama about an uneducated young woman, Billie Dawn, and an older, uncouth junkyard tycoon, Harry Brock, who comes to Washington to "buy" a congressman. When Billie embarrasses him socially, Brock hires a journalist to educate her.
October 15 – November 7, 2021
Performances are Friday and Saturday at 7:30 p.m. and Sunday at 2:00 p.m.
ACTORS
Billie Dawn – Anna Gallucci
Harry Brock – Neal Goldman
Paul Verrall – Joshua Paul Wright
Ed Devery – Nat Kier
Eddie Brock – Rob Gretta
Sen. Norval Hedges – Russ Gager*
Mrs. Hedges – MJ Deamon*
Helen – Julie Mitre*
Asst. Manager, et. all – Brendan Siddall
PRODUCTION
Producer – Beth Bruins*
Director – Sean Michael Barrett*
Technical Director – Jim Masini*
Stage Manager/Sound – Sean Smyth
Set Designer – Emil Zbella*
Costume Designer – Robert-Eric West*
Lighting Designer – Piper Kirchhofer
Props Designer – Brittany Eude*
Fight Choreographer – Matt Smith
Public Relations – Jill Chukerman Test*
*Saint Sebastian Players Company Member