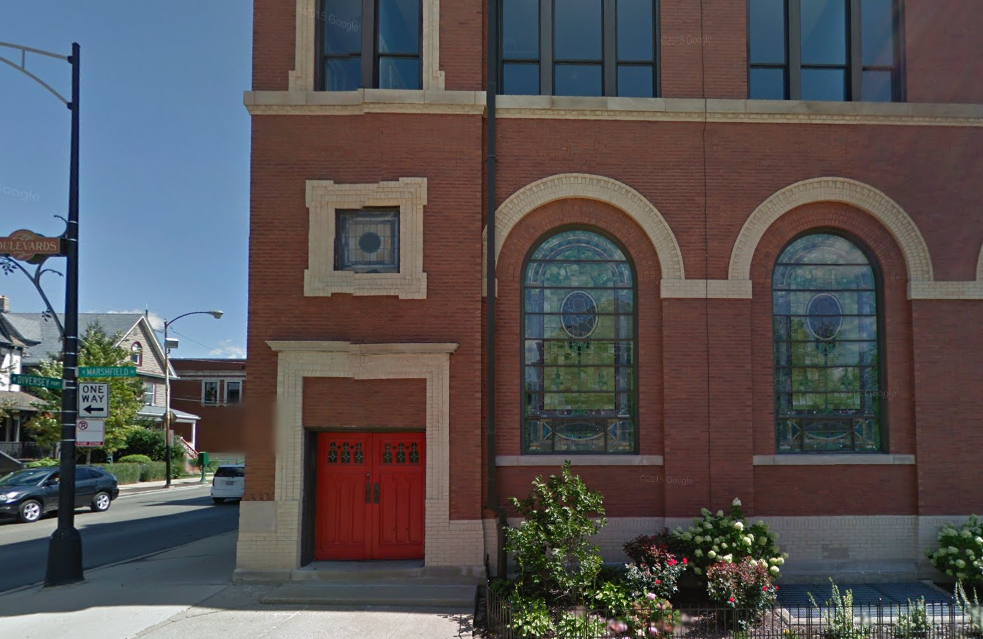 We look forward to your visit with us. We are on the lower level of St. Bonaventure, 1625 W. Diversey (just west of Ashland), Chicago.
We are accessible via the #9 Ashland bus and the #76 Diversey bus, and we are about three-quarters of a mile west of the Diversey Brown Line stop.
There is free parking in the lot on the east side of the church and in the lot behind the rectory building just west of the church off Marshfield. There usually is plenty of street parking on Diversey and Ashland.
Our mailing address is:
St. Bonaventure
1641 W. Diversey Parkway
Chicago, IL 60614
Attn: Saint Sebastian Players